Scalable Analysis Performed on ESRI's Latest
Industry Standard Processing Options
ARCGIS Server Level Processing
Built On ARCGIS Pro & ARCGIS Pipeline Referencing
Execute
Deploying Agere Integrity within your corporate environment provides the ultimate flexibility to work with your information.


Works within your existing Enterprise GIS asset management database.


Run your entire system and Agere Integrity will compute results on the server while you continue with your daily work.
Refine
Easily configure templates for HCA run scenarios that are most common for your system.


Update and re-run with a click of a button.


Update critical information currently missing from the Enterprise system with default values that are part of the run settings.


Finalize
Quickly review each run in dashboards to determine if there are refinements to the settings that are necessary.


With intuitive reports, Agere Integrity can help you interpret the situations in the field for more effective management of your system.


The application stack stores runs with all settings for historical purposes.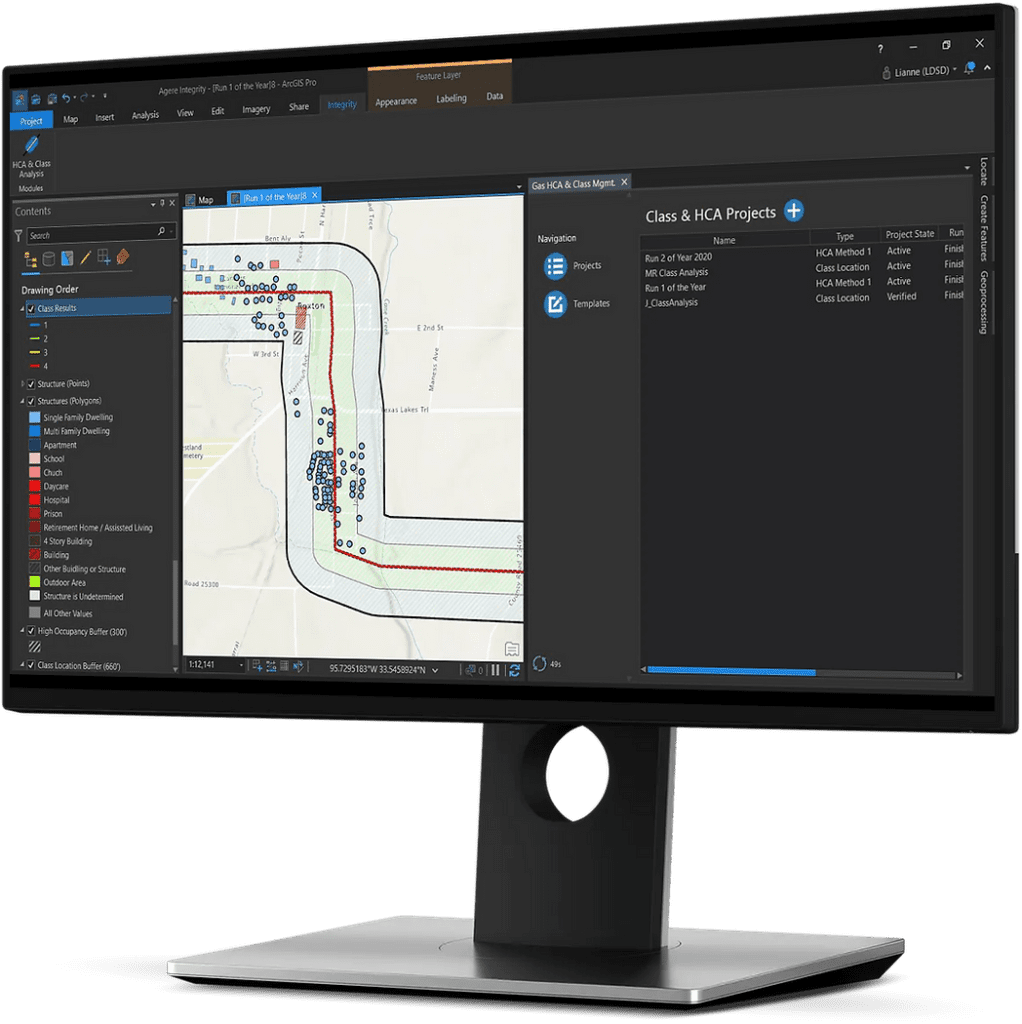 AN ESRI STARTUP PROGRAM PARTNER
Agere Integrity has proudly been accepted into the Esri Startup Program, enabling us to make our next gen solutions available to more customers, more rapidly.